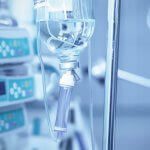 Drips for the hospital in Congo
Category:

We treat
Place:
Democratic Republic of Congo – Hospital in Ntamugenga
Infusion is the simplest medical procedure that saves lives. When the body is exhausted by disease and toxins, it is the first and foremost aid measure, provided to our patients in the hospital in Congo. Replenishing water and electrolytes, it nourishes and strengthens the body to make it fight the disease.
<-- ActiveCampaign Monitor Code -->