Burkina Faso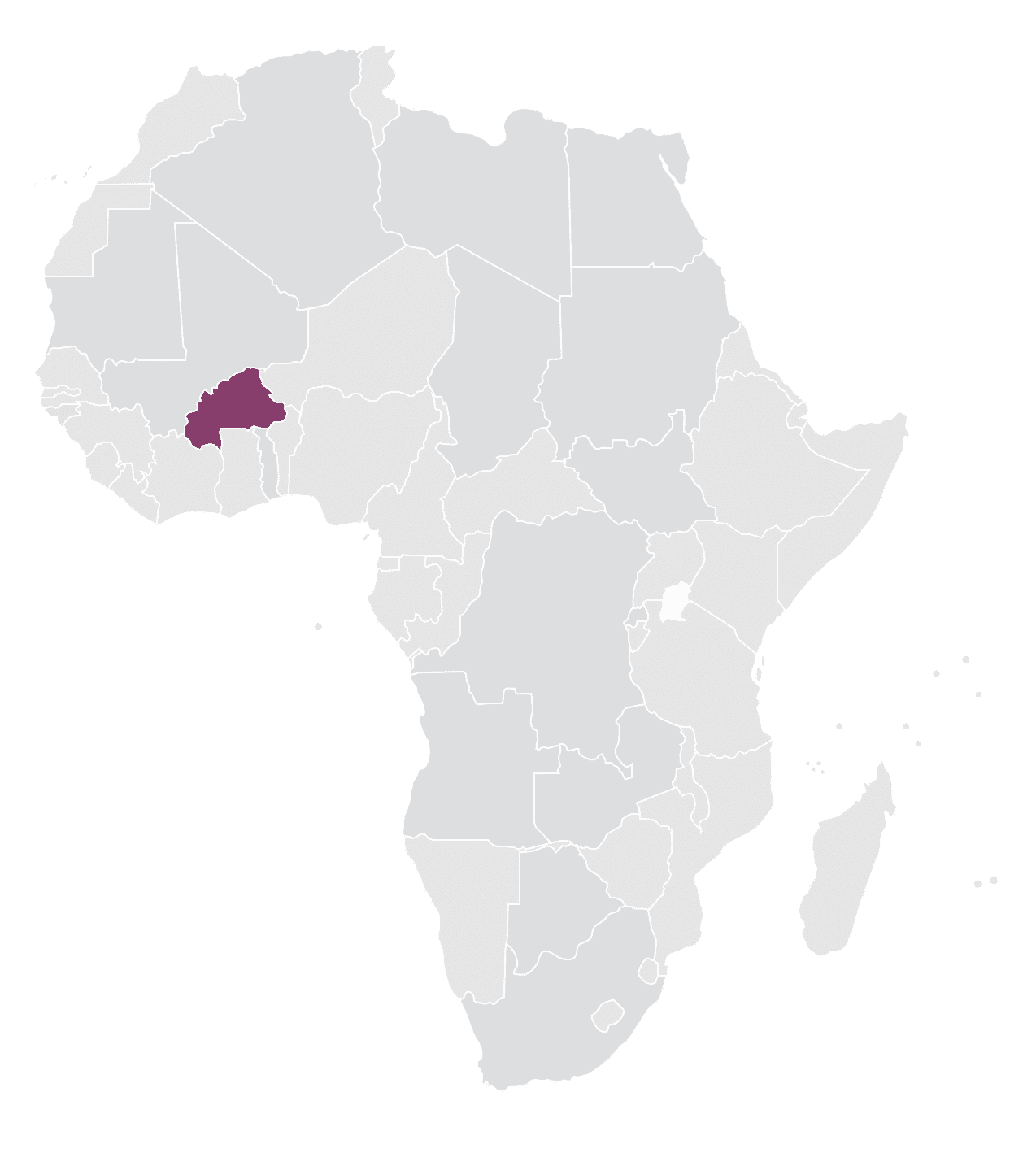 According to the UN, it is one of the least developed countries in the world. It has one of the lowest values of HDI (Human Development Index). It amounts to 0.4, placing Burkina Faso on the 185th place among 188 countries.
Overview:
43.7% of the society makes less than 1.90 USD per day
the youth literacy index is 52.5%, which makes it one of the lowest in the world
only 37.7% people aged 15 or more can read and write
80% of the employed population works in agriculture
We teach resourcefulness and the basics of farming to about
35
families from the village of Gourcy
We are training
50
women for the profession of a dressmaker
06.11.2018

We recently helped Jeanne Marie, who has been involved in our agricultural project in Burkina Faso from the start and was suffering from progressive cataracts. It is not easy to find a good ophthalmologist in this part of the world, and you can only dream about specialists able to operate on a patient.
As soon as we learned that a team of Spanish ophthalmic surgeons would visit the Orionine hospital for a few days, we immediately arranged an appointment for Jeanne Marie. The surgery is now behind her. After a few days of recovery she will return home. She is happy and grateful that you helped her regain visual acuity and deal with the problem that has stood in the way of her normal functioning for years.
How does the proliferation of good in Gourcy work?
A few years ago, we started helping Gourcy residents create job opportunities for the poorest, providing them with the necessary tools for growing crops along with instructions to pay it forward. The task was simple. After a year, each of the families would share what they received from us with another family in need and keep as profit anything harvested beyond that. As a result, dozens of families are now involved in the project, making us proud of the project's success and the good it has brought to the village.
Jeanne Marie was the first to share her harvest by including another family in the project and setting a good example for everyone else. She now says that this project convinced her that "what goes around, comes around."
If you want to support this project in Burkina Faso, the best way to do so is by making a donation towards another well in our vegetable garden.
How you can help: