Burkina Faso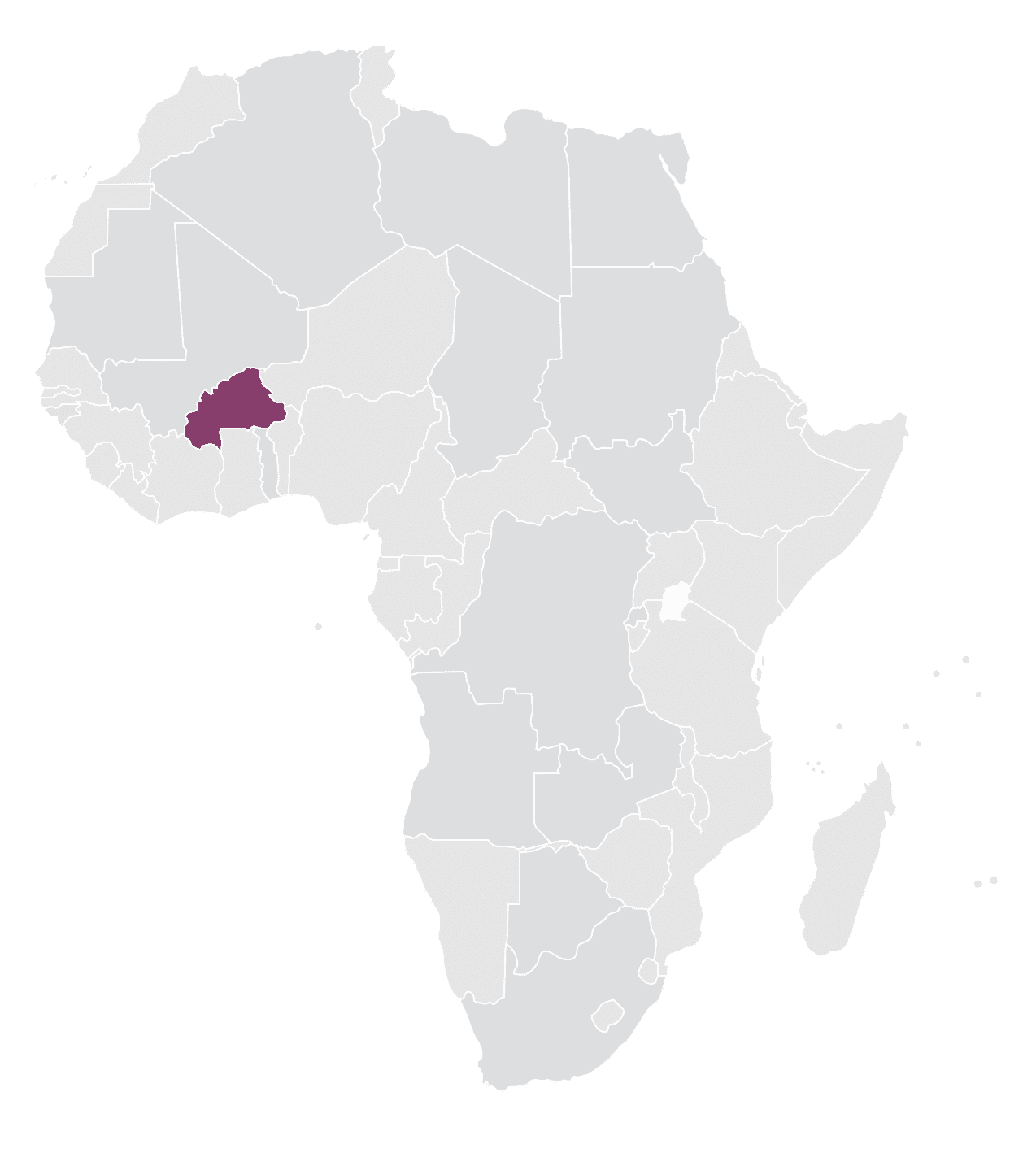 According to the UN, it is one of the least developed countries in the world. It has one of the lowest values of HDI (Human Development Index). It amounts to 0.4, placing Burkina Faso on the 185th place among 188 countries.
Overview:
43.7% of the society makes less than 1.90 USD per day
the youth literacy index is 52.5%, which makes it one of the lowest in the world
only 37.7% people aged 15 or more can read and write
80% of the employed population works in agriculture
We teach resourcefulness and the basics of farming to about
40
families from the village of Gourcy
We are training
57
women for the profession of a dressmaker
08.01.2019

…as well as green beans, onions, parsley, cabbage and a whole host of other new flavors. The aim of this garden, which is being sponsored by you, was to provide the near-desert terrain of the village of Gourcy in Burkina Faso with work opportunities and teach the basics of farming. It was to diversify the diet of the locals and bring new, previously unknown varieties of vegetables to the local market. And it is finally happening! Thanks to you, 30 families have work, food to eat and take pride in the fact that they are pioneers. When the neighboring villages find out what is growing here, we will have to purchase another hectare of land, or maybe two, to make sure there are enough tasty treats to go around! 🙂
Digging a well is in the works, because the success of our crops is dependent on a steady supply of water.
Anyone who wants to take part in the dig is invited and welcome:
How you can help: