Rwanda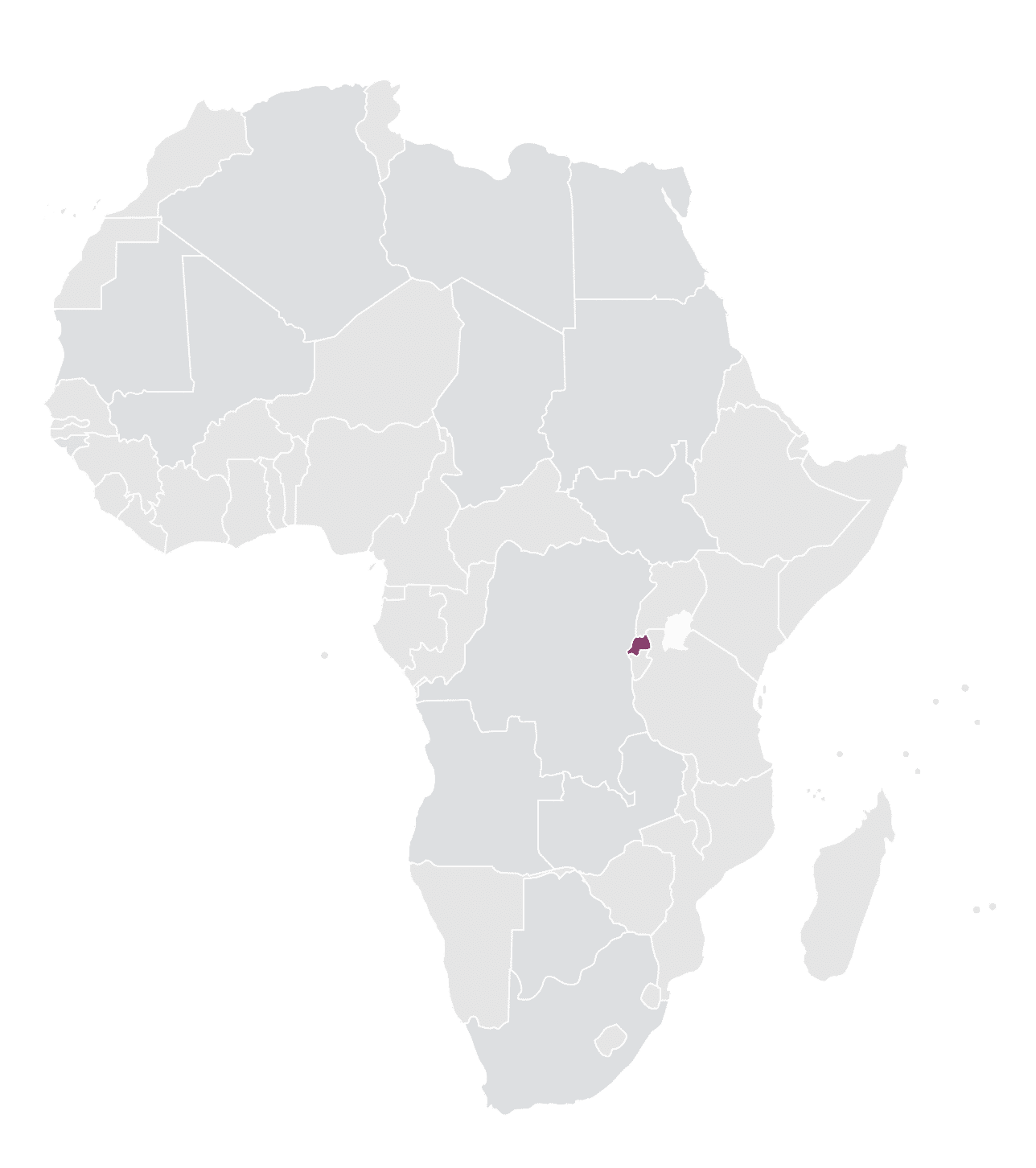 Rwanda is one of the smallest countries on the African continent, and the most densely populated one. There are around 463 inhabitants per 1km2 here! Due to its natural landscape, Rwanda is sometimes referred to as a land of a thousand hills, and due to its history, also a land of a thousand problems.
Overview:
around 12 million inhabitants
in 1994, it was a place of genocide – in 100 days, about 1 million people of the Tutsi tribe were murdered, 2 million escaped from the country
agricultural country – farming generates about 63% of income from export (including coffee, tea, bananas)
In 2021, we organized long-term palliative care for
31
persons in the country
31.01.2019

Every day he rides a motorcycle, giving people rides around Kigali. Moto-carriages are a popular and cheap means of transport here. There is a lot of work in this field, but competition can be tough. Motorcycle taxi drivers earn about 65 euros, or less than 300 PLN a month.
Why is Emmanuel a hero? Even though he could compete with others for more rides and money, he decided to devote one day of the week to volunteer at our hospice. He came by one day for a short visit but seeing how much we do for the sick and how much kindness they receive here in a time when they need it the most, he stayed and asked if he could help. He now comes back to Kabuga every week to assist with cleaning, washing floors and doing anything he can to help without expecting anything in return. He is humble and eager to help, and lives his life based on the principle that you do not need grand gestures and words if smaller ones will do. Emmanuel believes that it's not enough to just talk the talk, you have to walk the walk. Good deeds are like taxi clients – you can't let them wait.
We all admire Emmanuel especially since volunteering is usually not that popular in this region of the world. If you, like us, are impressed with Emmanuel and would like to get involved in helping our hospice's patients, you can offer to cover the costs of one day at our hospice. One day of palliative care costs us 50 euro. This covers 24/7 nursing care, daily physiotherapy, three meals a day prepared according to patients' needs, medicine, a bed in a two-person room, treatments and medical care in a facility in which we can monitor their help. If needed, we also run tests in our lab or put patients on oxygen therapy.
Today in Kabuga we look after 17 patients. Only two of those patients are getting financial support for their treatment from their families. Good Factory takes care of the rest of them. Would you like to support our patients and feel closer to them despite the distance by donating the equivalent of one or two hours of your everyday work?
How you can help: