Senegal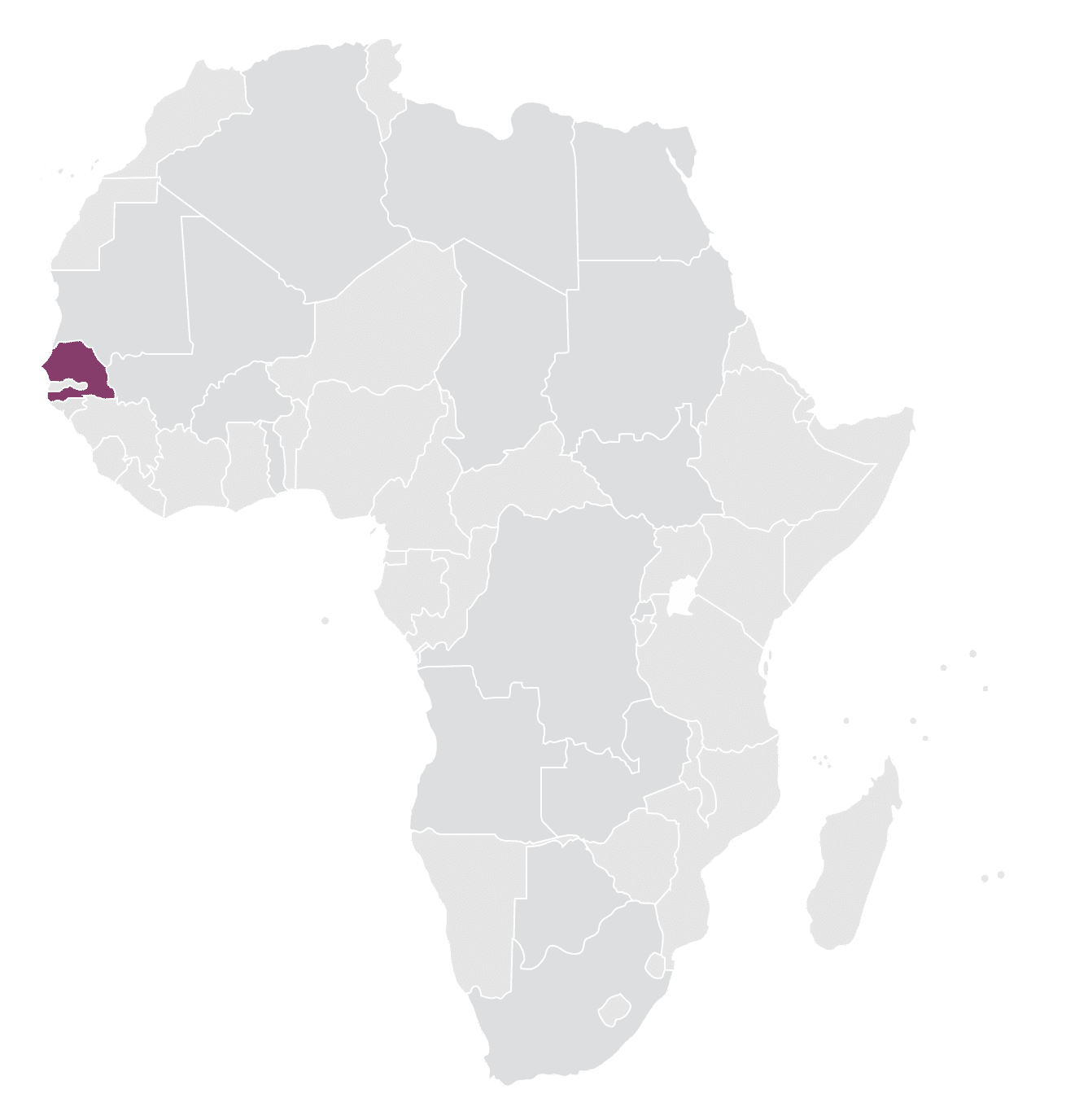 A country in western Africa, bordered by the Atlantic Ocean. It became independent of France on the 4th of April 1960. It is one of the most politically stable countries in Africa. Nevertheless, it remains among the countries with the lowest level of social development. Almost a half of the country's area is occupied by farming land, but farming is becoming increasingly difficult due to frequent climate shocks. The highest temperature of 48.8 °C has been recorded in Matam.
Overview:
38% of the society lives below the threshold of poverty, that is, for less than 1.90 USD per day
the employment rate in Senegal is 50.6%
44% of the working population is engaged in farming
only 13.9% of the population aged 25 or more has any post-elementary education
the literacy index among the youth aged 15 to 24 is 69.8%
We pay for education of
56 girls
at the vocational school in Dakar
100%
of our graduates work in their profession
30.01.2019

… thanks to sister Ewa and two sewing pro volunteers: with their help, our vocational school in Dakar has transformed into a fashion studio. Under the watchful eye of their teachers, 13 students who had expressed an interest in sewing were able to participate in a special workshop.
The girls had four days to create a fashionable, two-piece outfit consisting of a kimono-style blouse and pants according to a sewing pattern. The girls made their fabric choices, then worked in teams to complete the challenge. Not an easy task – one classroom was taken over for the workshop and the participants had to ask their friends to cover their shifts at a local orphanage. We hauled out all working sewing machines we could find, including old rickety ones from ancient times, and got to work.
The girls spent the first day making sewing patterns, a task that requires a great deal of precision since it has to be done according to exact measurements. Day two was spent on sewing a pair of pants. We lost track of the amount of needles that broke in the process – for many girls, this was their first experience using overlock. The third day, the students were able to sew their kimono blouses, decorative trims and put the finishing touches on their outfits. Our talented young seamstresses did so well that they finished the challenge of sewing an entire outfit one day early!
The workshop ended with a fashion show in which the participants modeled their creations on the runway – what a show it was! See for yourselves!
How you can help: