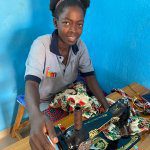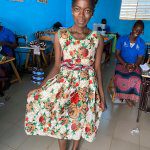 Sewing machine
Category:

We provide jobs
Place:
Burkina Faso – The agricultural project in Gourcy
In Gourcy, we run a sewing school for women in which the students learn their trade from the best tailors and seamstresses from the capital of Burkina Faso. When they leave the school after three years, they dream of a sewing machine that will give them an immediate start in their new profession.
With the help of a sewing machine, from the very first day, and perhaps even during the course, they will be able to support their families and learn about business. By donating a sewing machine, you are giving them a tool to work with that will last for years and help feed their entire family.
<-- ActiveCampaign Monitor Code -->