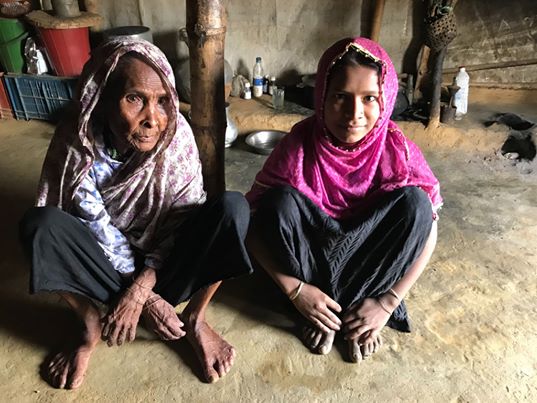 Protective gear for refugees
Category:

We treat
Place:
Bangladesh – Rohingya camp
Good Factory distributes educational leaflets and packages containing a supply of masks, soap and disinfectants in the world's largest refugee camp in Bangladesh. This package will provide refugees, who are cut off from current news, with information about COVID-19 and how to lower the risk of infection.
In the overcrowded camp every family shares just a few square meters in a makeshift hut without running water and toilets. 40,000 people per square kilometre and the impossibility of maintaining basic hygiene put tens of thousands of people at enormous risk. Lack of access to information and pervasive rumours further fuel the fear. Can you imagine what life would be like if we were deprived of access to information in this current situation? How would we be able assess the threat? How would we call for help and warn others?
We respond to the needs of the most vulnerable, refugees for whom the virus poses a major health risk. Our leaflets will reach tens of thousands of the camp's inhabitants and educate them on how to minimize the risk of infection by maintaining personal hygiene and changing daily habits. We also provide them with a supply of masks and soap – the essential minimum. Let us not forget about the refugees!
<-- ActiveCampaign Monitor Code -->