Democratic Republic of Congo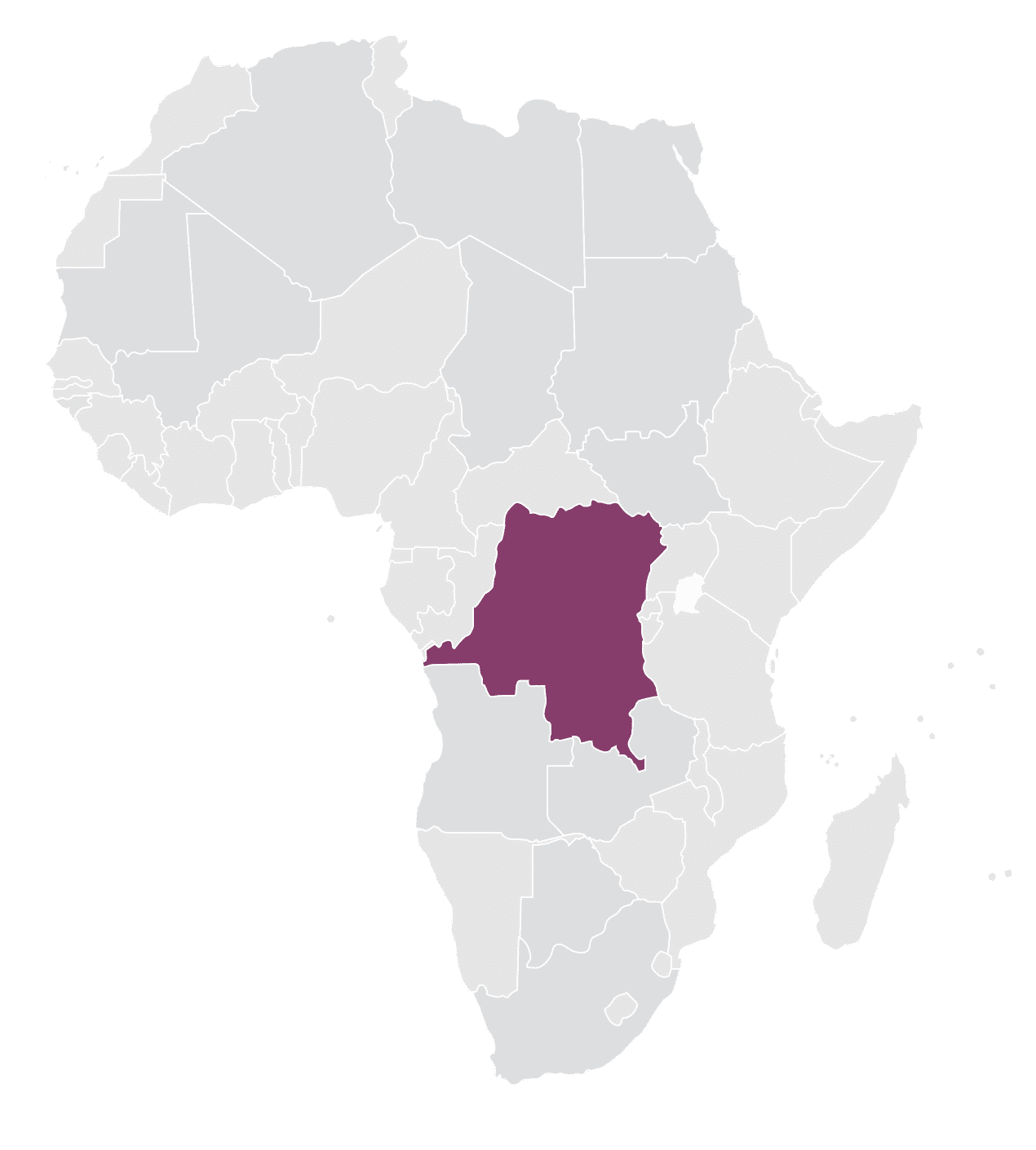 The second largest country of Africa, full of paradoxes. On one hand, it is rich in natural resources (including cobalt, copper, coltan, crude oil, diamonds, gold); on the other hand, its inhabitants are among the poorest in the world. For decades, the DRC has been suffering from prolonged conflicts that have led to one of the most severe humanitarian crises in the world.
Overview:
77% of the population live in extreme poverty for less than $1.90 a day
16% of the country's population, i.e. over 13 million people, require immediate humanitarian assistance
13,6 million people are deprived of access to safe water sources and proper sanitary and hygienic facilities
numerous outbreaks of deadly diseases, including measles, malaria, cholera and Ebola
about 10% of all malaria deaths in sub-Saharan Africa occurred here
Our hospital carries
27 000
medical procedures per year
We treat about
8000
malaria patients every year
Our midwives delivered about
1133
babies in 2022
This picture shows Justynka, who is just a few weeks old and whose story we shared with you last week. When we took her in, she weighed just 1,400 grams. She would not have survived without access to a neonatal intensive care unit, which Congolese hospitals simply don't have. We've seen an increase in patients from the entire province and are running out of space at the NICU. We must do something about this!
All WHO reports on child mortality and neonatal healthcare highlight this region as a red zone. The situation hasn't changed for years – it is, in fact, getting worse. The precious babies you see in the pictures are voiceless. Their cries for help won't be heard unless we act now.
Sister Agnieszka sent us a desperate plea for help. The main reason for such high mortality rates among newborns is the lack of medical equipment required to save such a delicate life. Two years ago, twins that we had sent to a local hospital died, while others were turned away as the hospital was not able to provide appropriate medical treatment. That's when we decided to take matters into our own hands.
Today we serve as the last hope for residents of villages within a radius of dozens of kilometers – we are the only facility in this region with warm nests and a CPAP machine purchased by Szymon with money he raised in a birthday drive. The needs exceed our possibilities to help, however. We initially didn't think it would be necessary to build a comprehensive NICU but the pleas for help we receive from even the remotest corners of the province prove otherwise.
We must do something about this! We would like to add at least one, ideally two more infant warmers. (The price of one is 10,000 PLN). We are also hoping to purchase light and oxygen therapy devices, and additional CPAP devices for newborns with breathing disorders. We cannot buy a full incubator since the hospital doesn't have electricity and our generator does not have the capacity to sustain such a powerful machine, but with these purchases we can save dozens more newborns every year.
Join us now! Don't think you can't make a change, your help makes a bigger impact than you can imagine. Even a small gesture, donating loose change that you carry in your pocket, can change someone's life. Donate a small amount – 1, 5, or 10 PLN. That's all it takes to help us save newborns' lives. Don't wait any longer, join us now!