Democratic Republic of Congo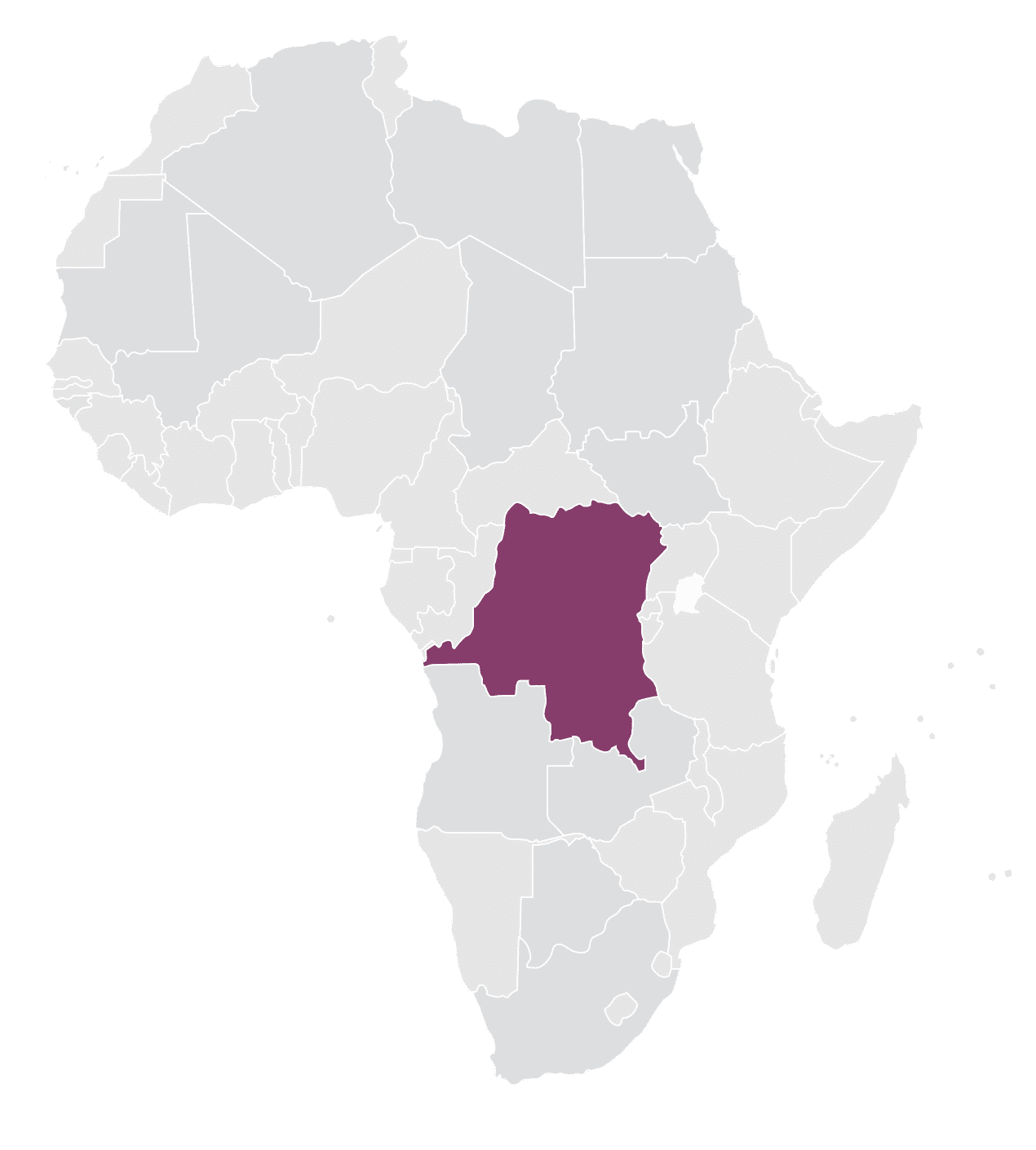 The second largest country of Africa, full of paradoxes. On one hand, it is rich in natural resources (including cobalt, copper, coltan, crude oil, diamonds, gold); on the other hand, its inhabitants are among the poorest in the world. For decades, the DRC has been suffering from prolonged conflicts that have led to one of the most severe humanitarian crises in the world.
Overview:
77% of the population live in extreme poverty for less than $1.90 a day
16% of the country's population, i.e. over 13 million people, require immediate humanitarian assistance
13,6 million people are deprived of access to safe water sources and proper sanitary and hygienic facilities
numerous outbreaks of deadly diseases, including measles, malaria, cholera and Ebola
about 10% of all malaria deaths in sub-Saharan Africa occurred here
Our hospital carries
27 000
medical procedures per year
We treat about
8000
malaria patients every year
Our midwives delivered about
1133
babies in 2022
02.10.2018

Tatiana is a happy mother of three children: 12-year-old Alina, 10-year-old Christina and little Amos. She lives with her husband in Bugina, about a two-hour walk from Ntamugenga. Like most residents of the surrounding villages, the family lives off a small field, located far away. Every day is the same: a two hour walk to the field, six hours of work, two hours back. A not so modest yield satisfies the family's needs.
A few days ago, after returning from work, Tatiana dug up a few manioc perennials from the backyard garden. She wanted to quickly prepare a meal but she did not realize that raw cassava can be harmful or even poisonous. Shortly after the family ate the meal, her first symptoms started: abdominal pain, high fever, symptoms of acute poisoning. The terrified father took his family to a nearby health center but doctors there weren't able to diagnose them. The family's condition was deteriorating so they were sent sent to our hospital in Ntamugenga. We provided the right medication and drip. Today, around noon, we completed a round of oxygen therapy for the youngest child, little Amos. The family are healthy and will return home soon.
Unfortunately, there are still many tragic incidents of manioc poisoning in the surrounding villages. Residents often don't know how to handle food and how to prepare not just a well-balanced meal, but also one that won't hurt them. This is why we have our staff undergo field cultivation and cooking training. We do everything we can to educate as many people as possible. And although Tatiana's story had a happy ending, many similar events end tragically.
Tatiana and her children recovered mainly because of the hospital's reliable and well-trained staff. But you also played a role! Our specialists have the necessary knowledge and are able to offer help, provide medicines, make diagnoses using the right equipment and prescribe oxygen therapy because of your invaluable support.
Amos was so weak that oxygen therapy was inevitable in his treatment. It costs 10 PLN – the price of gas – to operate the machine for an hour and produce oxygen for this type of treatment. In recent weeks, the generator has been running around the clock.
Tatiana says hello and sends her thanks to you for saving her family. We'd like to encourage you today to make a donation and cover the costs of an hour supplemental oxygen for our most vulnerable patients.
How can you help: