Rwanda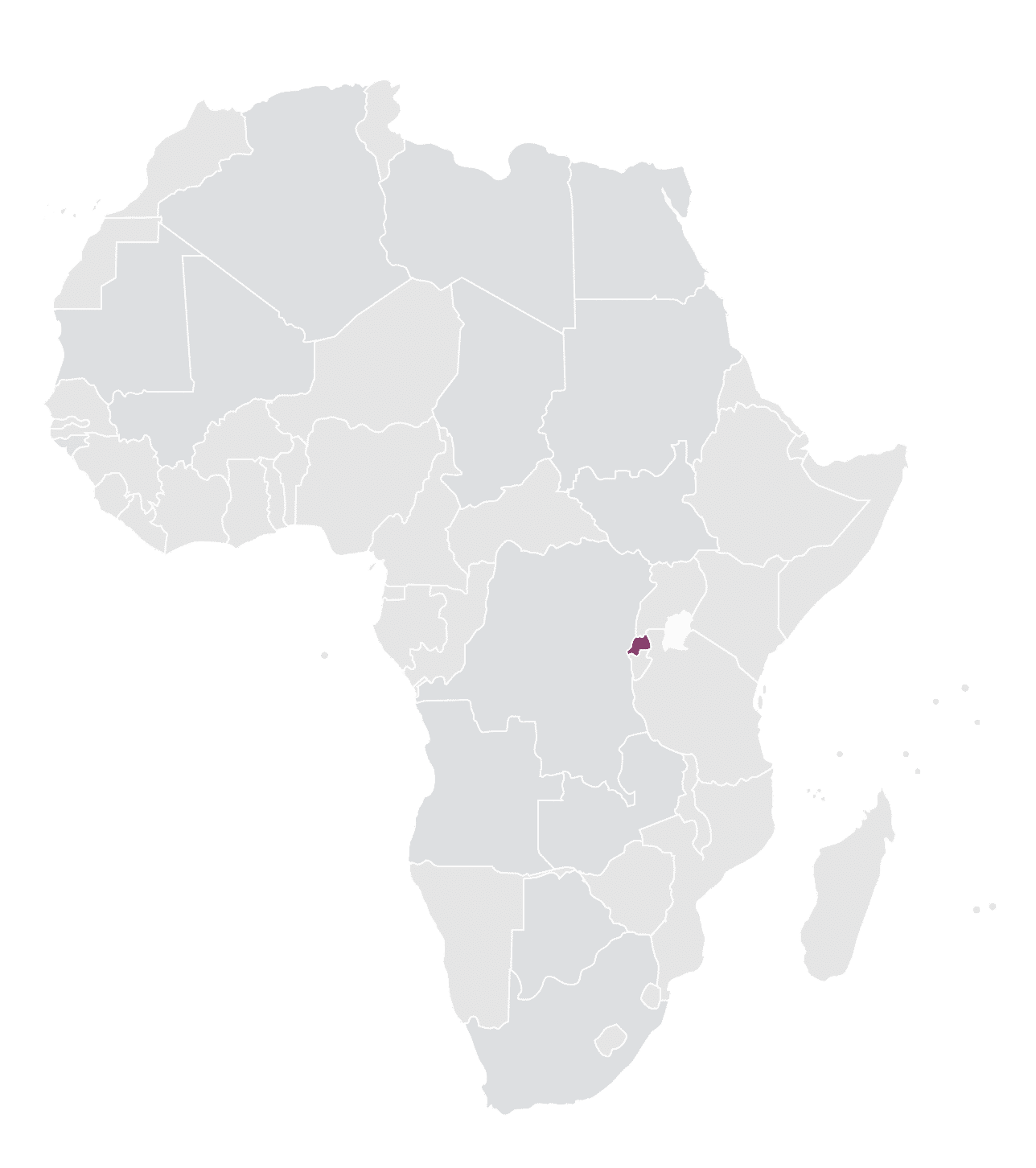 Rwanda is one of the smallest countries on the African continent, and the most densely populated one. There are around 463 inhabitants per 1km2 here! Due to its natural landscape, Rwanda is sometimes referred to as a land of a thousand hills, and due to its history, also a land of a thousand problems.
Overview:
around 12 million inhabitants
in 1994, it was a place of genocide – in 100 days, about 1 million people of the Tutsi tribe were murdered, 2 million escaped from the country
agricultural country – farming generates about 63% of income from export (including coffee, tea, bananas)
In 2021, we organized long-term palliative care for
31
persons in the country
11.02.2019

Today we're catching up with our hospice in Rwanda, whose patients are eager to tell you how they feel and how much being in Kabuga means to them. We provide shelter and medical care to people who weren't able to receive help anywhere else. They would never be able to get this kind of care if not for you. Everyone is welcome here and loved. We try to make sure our patients don't feel like it's their time to die yet and instead focus on living life.
If you would like to do something for the sick today and support our amazing facility in Kabuga, visit dobroczynne.pl and gift Berthe or Claude a day of care in the place, where they feel happiest.
How you can help: