Senegal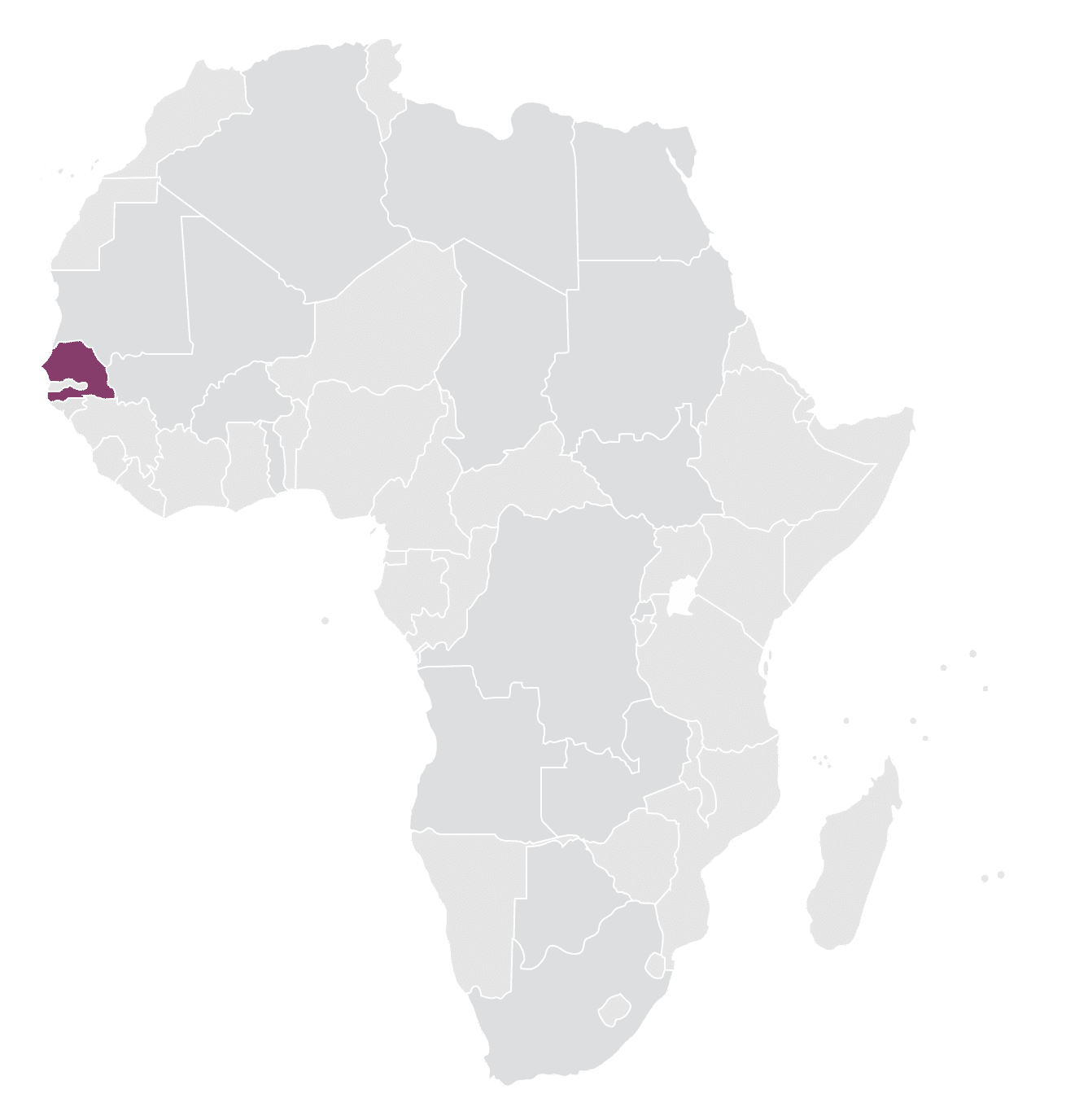 A country in western Africa, bordered by the Atlantic Ocean. It became independent of France on the 4th of April 1960. It is one of the most politically stable countries in Africa. Nevertheless, it remains among the countries with the lowest level of social development. Almost a half of the country's area is occupied by farming land, but farming is becoming increasingly difficult due to frequent climate shocks. The highest temperature of 48.8 °C has been recorded in Matam.
Overview:
38% of the society lives below the threshold of poverty, that is, for less than 1.90 USD per day
the employment rate in Senegal is 50.6%
44% of the working population is engaged in farming
only 13.9% of the population aged 25 or more has any post-elementary education
the literacy index among the youth aged 15 to 24 is 69.8%
We pay for education of
56 girls
at the vocational school in Dakar
100%
of our graduates work in their profession
05.07.2018

Every woman loves to feel BEAUTIFUL. One of the nicest things you can tell a woman is that she is beautiful. Or you can surprise 53 young girls from our vocational school in Dakar with a professional photo shoot, allowing them to express themselves and their unique beauty through their own stylizations.
Our students haven't had easy lives. They did not receive the same opportunities as their European counterparts. These girls, aged between 19 and 29 years old, come from poor families in small villages and towns from all over Senegal. For various reasons their education often ends somewhere around the end of elementary school so their chances of getting a good job are close to zero.
Sister Maria Gorretti's Foyer – our vocational school in Dakar, which for two years becomes their home away from home, is a place where they receive the chance to fight for a better tomorrow. Here, they realize the world hasn't given up on them and that they can still achieve anything they want.
Good Factory supports them on their path towards fulfilling their dreams. We started with some key renovations for the school – replacing electrical installations, fixing up two kitchens (including one where the girls have cooking classes) – and we hired teachers. We did this to show them that they matter, that they are all special and beautiful in their own way, and that the future belongs to them!
Any opportunity to give a woman flowers is good. Here at the Dobroczynnny store we have a very special Bouquet of Dreams thanks to which these women receive the opportunity to fulfill their life goals.
Jak możesz pomóc: