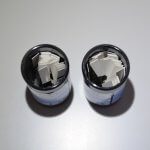 Hemoglobin test strips
Category:

We treat
Place:
Democratic Republic of Congo – Hospital in Ntamugenga
They are needed whenever it is necessary to check the hemoglobin concentration in blood quickly. The tool is helpful in diagnosing anemia and polycythemia, it is needed for patients with such symptoms as palpitation and reduced immunity.
You are paying for 10 hemoglobin test strips.
<-- ActiveCampaign Monitor Code -->