Democratic Republic of Congo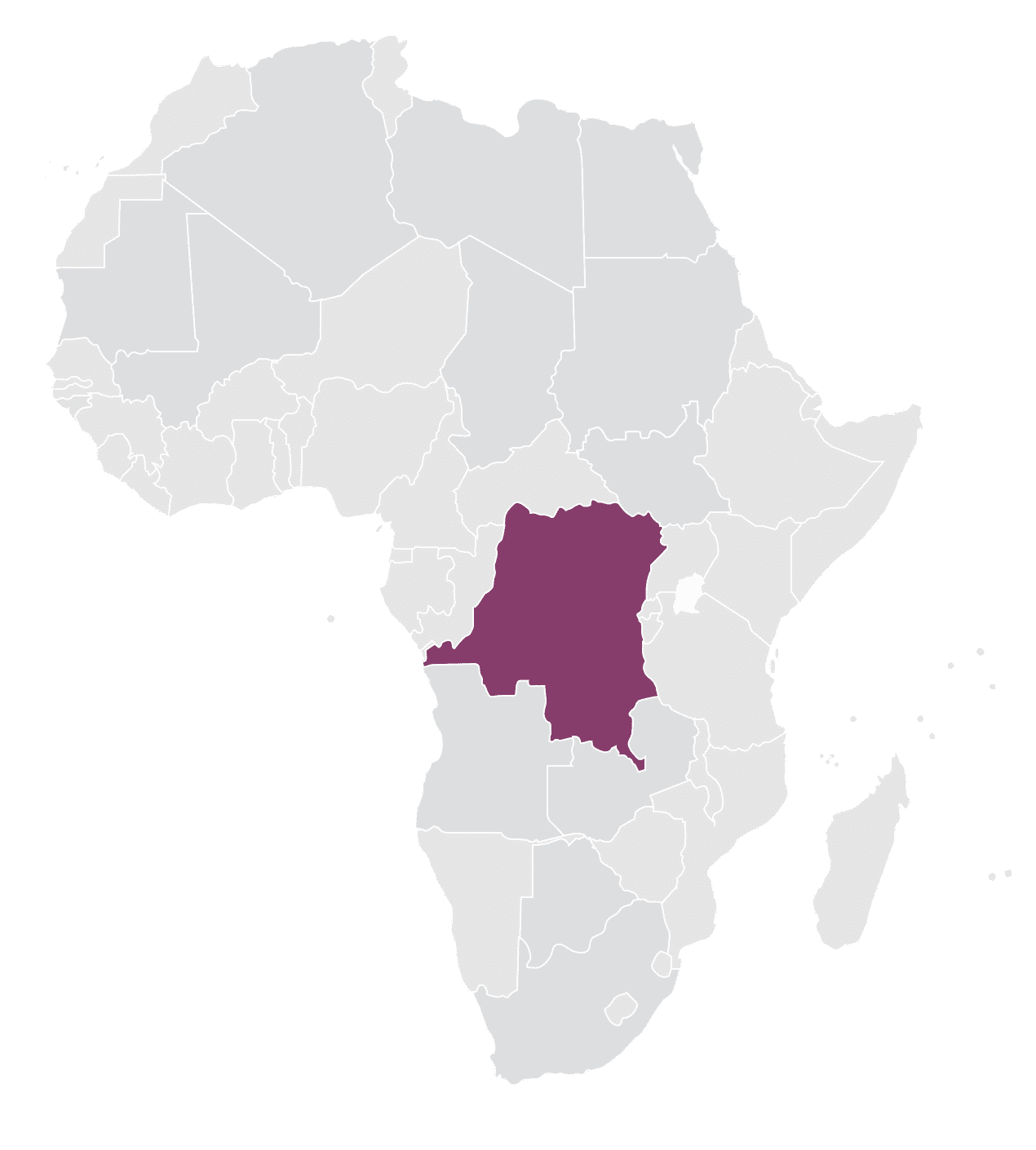 The second largest country of Africa, full of paradoxes. On one hand, it is rich in natural resources (including cobalt, copper, coltan, crude oil, diamonds, gold); on the other hand, its inhabitants are among the poorest in the world. For decades, the DRC has been suffering from prolonged conflicts that have led to one of the most severe humanitarian crises in the world.
Overview:
77% of the population live in extreme poverty for less than $1.90 a day
16% of the country's population, i.e. over 13 million people, require immediate humanitarian assistance
13,6 million people are deprived of access to safe water sources and proper sanitary and hygienic facilities
numerous outbreaks of deadly diseases, including measles, malaria, cholera and Ebola
about 10% of all malaria deaths in sub-Saharan Africa occurred here
Our hospital carries
27 000
medical procedures per year
We treat about
8000
malaria patients every year
Our midwives delivered about
1133
babies in 2022
Fierce fighting continues around Ntamugenga. Sister Agnieszka Gugala and more than 5,000 civilians are trapped. There have been injuries and deaths. There is an urgent need to evacuate and provide immediate medical assistance to the injured!
On Sunday morning, North Kivu was again engulfed in heavy clashes between Congolese government forces and M23 rebels. Ntamugenga is in the middle of the fighting. Three shells exploded on the grounds of the Sisters of the Angels mission, injuring women and children who were hiding there. According to reports, the village where we have been supporting the hospital and nutrition centre run by the Sisters of the Angels for the past eight years is already in rebel-controlled territory.
"It was calm in Ntamugenga this morning, but fire is being exchanged in nearby villages. Panic has broken out. People are fleeing. The only road leading to Goma, a town on the border with Rwanda, has been cut off by the rebellion." This is the latest information from Sister Agnieszka, given to us this morning.
"There are no doctors left in the hospital. We have managed to evacuate patients in the most serious condition, including two girls who were shot. For the time being, however, there is no hope of Red Cross negotiators reaching our village", says the hospital director.
"About 5,000 people are camped out around the hospital. There are 500 in our mission, watched over by just two nurses and one midwife. Pregnant women requiring a C-section can find their lives and those of their babies at risk at any time. Tonight one woman gave birth at our mission."
"The situation is critical. It is difficult to estimate the number of dead because many bombed houses cannot be reached. The road is blocked and we are cut off from the world," says Sister Agnieszka.
We are launching an urgent fundraiser to help the people of Ntamugenga and surrounding areas. We need to be ready to provide humanitarian aid as soon as the opportunity arises.