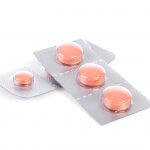 Quinine
Category:

We treat
Place:
Democratic Republic of Congo – Hospital in Ntamugenga
The problem of malaria in the area of Ntamugenga has become worse lately for the local population. New patients with symptoms of this deadly disease arrive at the hospital every day. The hospital is in great need for medications. Simple and cheap drugs save lives. However, most inhabitants of the nearby villages cannot afford them. Help us fight malaria! 
COST OF 100 TABLETS 25 PLN.
<-- ActiveCampaign Monitor Code -->