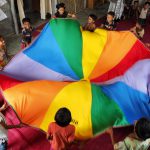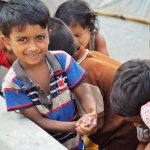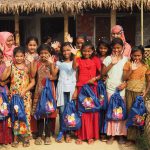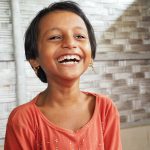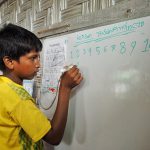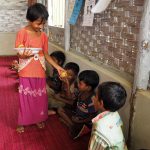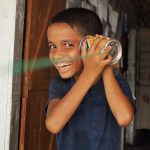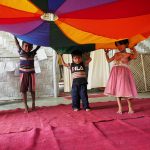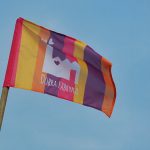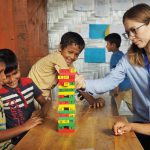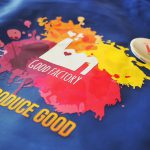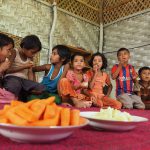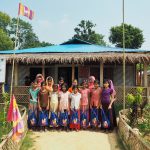 Refugee care day at our center in Bangladesh
Category:

We teach
Place:
Bangladesh – Rohingya camp
In December 2018, we visited the Cox's Bazar refugee camp in Bangladesh for the first time. Over a million people are housed here, mainly victims of the ethnic cleansing in Myanmar (formerly Burma). We decided that this had to be our next Good Factory location.
We joined forces with a local partner, hired a coordinator, carried out consultations with residents of the camp, and came up with a detailed plan of action before kicking off construction. Six months of intense labor later, we have created a space that allows our residents, and above all our youngest residents, to feel safe. That's not all – in our center, we empower the children with a sense of dignity and how to protect it. What's more, we teach about basic safety rules and human rights, which they are entitled to in all social interactions, and that nobody has the right to hurt them. We instill the importance of good hygiene. Here, they can just be children, play and learn and be carefree. But we don't leave the adults out. In the afternoons, the center becomes a place for parents to gather.
We want to be able to offer them workshops on positive parenting and raise awareness about the dangers facing their children (e.g. human trafficking or child labor).
We are now facing the task of maintaining the center. We have to pay for tutors and buy additional materials and equipment for the playground, library and classroom. Our dream is to open the first movie theater for children and teenagers in the camp. At the moment, we have 75 proteges but we are hoping to increase that number in the near future. The daily cost of looking after one protege, which includes providing a meal, activities with trained staff, educational resources as well as running the facility, is just 11 PLN. That is all we need to give the youngest victims of brutal persecution their childhood back for several hours a day, children who have called the largest refugee camp in the world their home for the last two years.
<-- ActiveCampaign Monitor Code -->