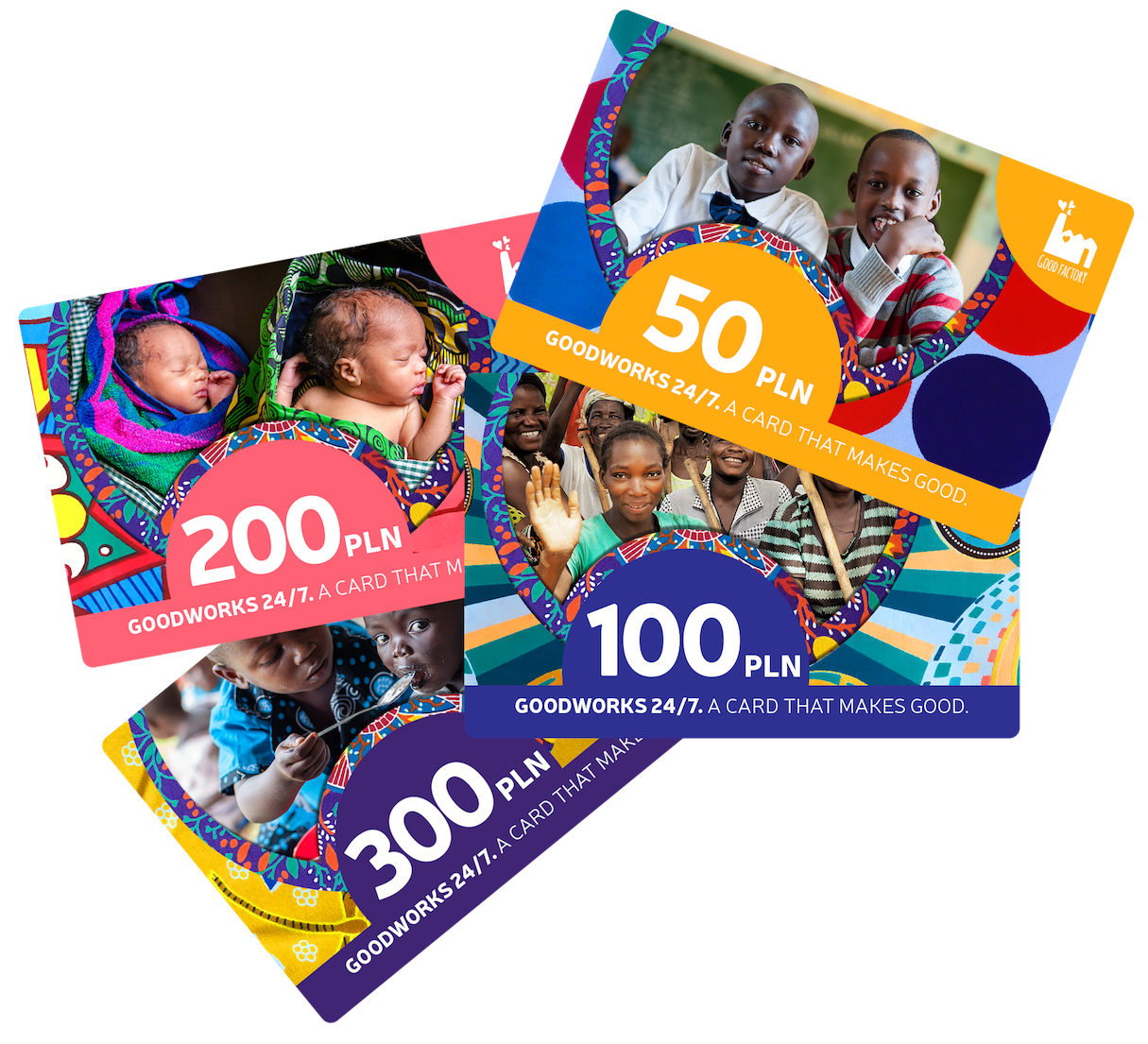 Gift Card
A Gift Card to give you the joy of helping others, combined with the joy of getting a very special gift for your loved ones.
By purchasing it at GoodWorks 24/7, you get a chance to help real people, whose stories you can read on our Web page.
It's simple! Check out the offer of our Good Store and choose the goods you want to invest in. Use the CODE from the card when placing your order.
You can also get a hard copy of the card in an elegant paper case. Just select the type "hard copy" and enter your shipping address in the box above and we will send it to you.
Our Gift Card is a unique product, which can initiate a real chain of good.
<-- ActiveCampaign Monitor Code -->