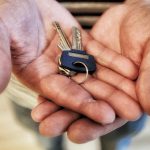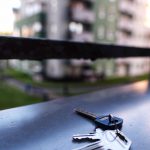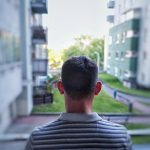 An apartment for a person in a homeless crisis (1 month)
Category:

We treat
Last year we met Ania Jastrzebska, a trauma therapist and street worker. She helps homeless men knowing full well that behind the alcohol abuse, cold and hurt bodies there is real trauma. Medics on the Street, an organization she runs, have a mobile ambulance they set up a few times a week by the Warsaw Central train station, where they take care of homeless people. They also talk to the homeless population to try to work out where their problems stem from. Ania brought our attention to Wojtek who became homeless after a string of terrible misfortunes that overwhelmed him. When she was dressing his wounds for the first time, he mumbled, dazed from the pain: "I, a soldier of the Polish Army, swear to faithfully serve the Polish Republic and defend its independence and borders." His story was featured in a December edition of Newsweek in an article about homeless veterans. Wojtek put his faith in Ania and agreed to therapy. He decided that he did not want to continue running away from his problems, and we at Good Factory decided that we can't have him live in shelters and train stations any longer and rented an apartment for him. Remember, housing first.
An unexpected form of support for homeless people has been successfully operating in the United States and Western Europe for decades. This program, called Housing First, completely reverses the way of helping by enabling a homeless person to move into an independent apartment, and then subsequently supporting them in solving the problems that led to their homelessness. At the beginning of June, we launched our pilot project Housing First, which is partly based on this idea. It relies on the belief that a roof over one's head is one of the fundamental rights of every human being as it satisfies basic living needs, gives a sense of security and conditions to survive.
Six months after we gave Wojtek keys to his first apartment, he has two jobs. His salary is not enough to cover the debt he accumulated over the years, but nothing brings him more joy than knowing that his financial obligations are getting smaller for once, not growing. He also received a first aid certification and now helps dress the wounds of other homeless people gathered around the main train station. He's gaining new qualifications and confidence in the process. He wants to help veterans, he's reconnected with his children and is fixing relationships that have been in shambles for years.
So far, we've been only able to house one homeless person but Ania knows many more people in dire need of housing.
As you can see, this program works. The rules and time period for which the apartment is made available are determined based on participants' individual needs. They are required to make partial rent payments, with the end goal of eventually being able to pay for rent in full without our assistance.
Renting a studio in Warsaw costs about 2,000 PLN. We are looking for 100 people willing to donate 20 PLN through our GoodWorks 24/7 store by adding the "Apartment for a person in a homelessness crisis" donation to the shopping cart. 100 people is all it will take to give Wojtek peace of mind and help him get back on his feet by providing a sense of safety so that he can become independent. We believe in the power of your donations and hope that you will help us provide housing for even more people in need.
<-- ActiveCampaign Monitor Code -->